Quick and easy roasted vegetables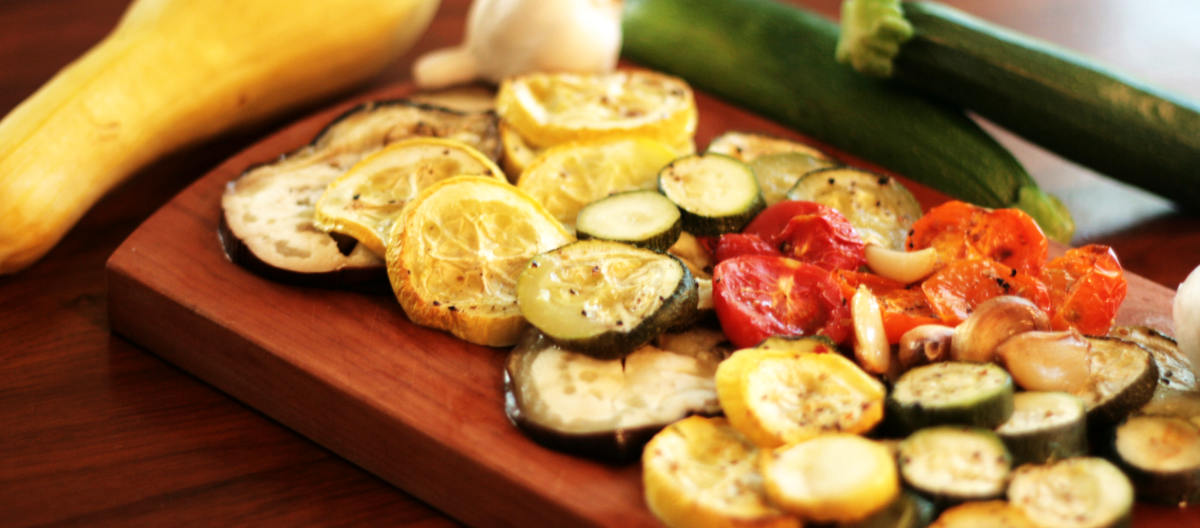 Roasting vegetables never gets old. It is an easy way to eat delicious vegetables with little or no effort. You can tweak this recipe to include vegetables fresh for the season.
Ingredients
1 medium eggplant, sliced
6 cherry or grape tomatoes, halved
2 zucchinis, sliced
1 summer squash, sliced
6 cloves garlic, peeled, whole
1 tsp. basil, dried
1 tsp. oregano, dried
1 tsp. red pepper flakes, dried & crushed
3 Tbsp. extra virgin olive oil
Black pepper and salt to taste
Directions
Preparation
Pre-heat oven to 400F
Wash and pat dry the vegetables
Slice or chop the vegetables, uniformly. Here, I have left the garlic whole
Toss the vegetables in olive olive and sprinkle herbs, black pepper and pepper flakes. Hold the salt.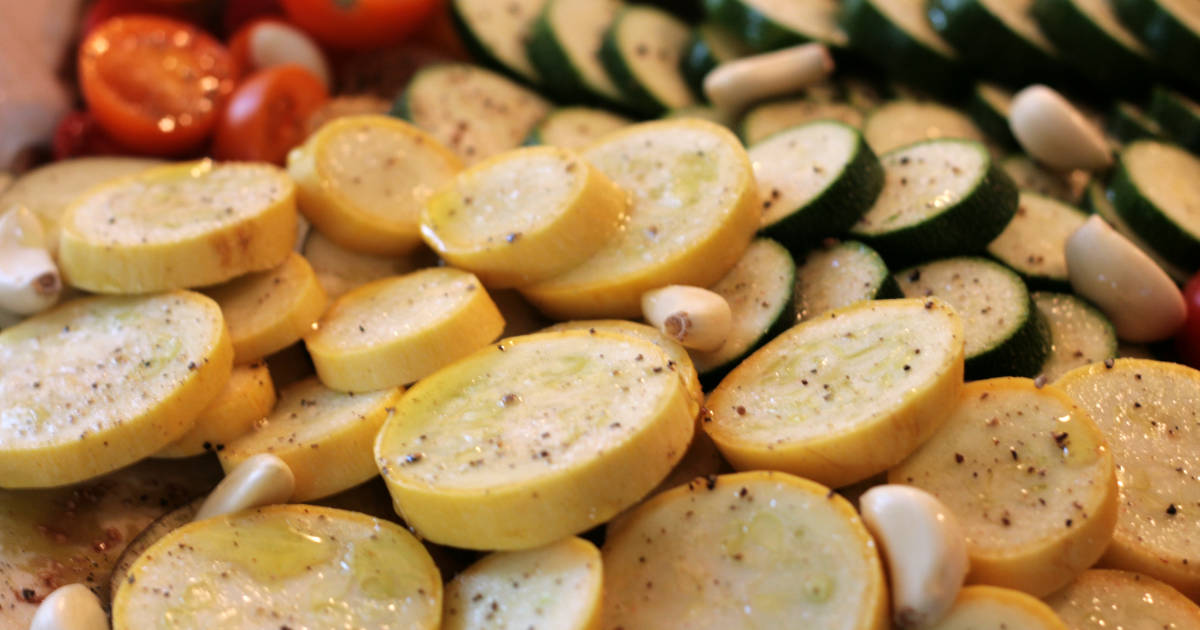 Roasting
On a parchment lined sheet pan, arrange or toss the vegetables
Roast the vegetables for 30 minutes
Serving
Salt to taste
Serve with toasted baguette (optional)