Desert inspired fall cocktail with rye whiskey, apricot liqueur, honey, and thyme. Serve it at your thanksgiving party!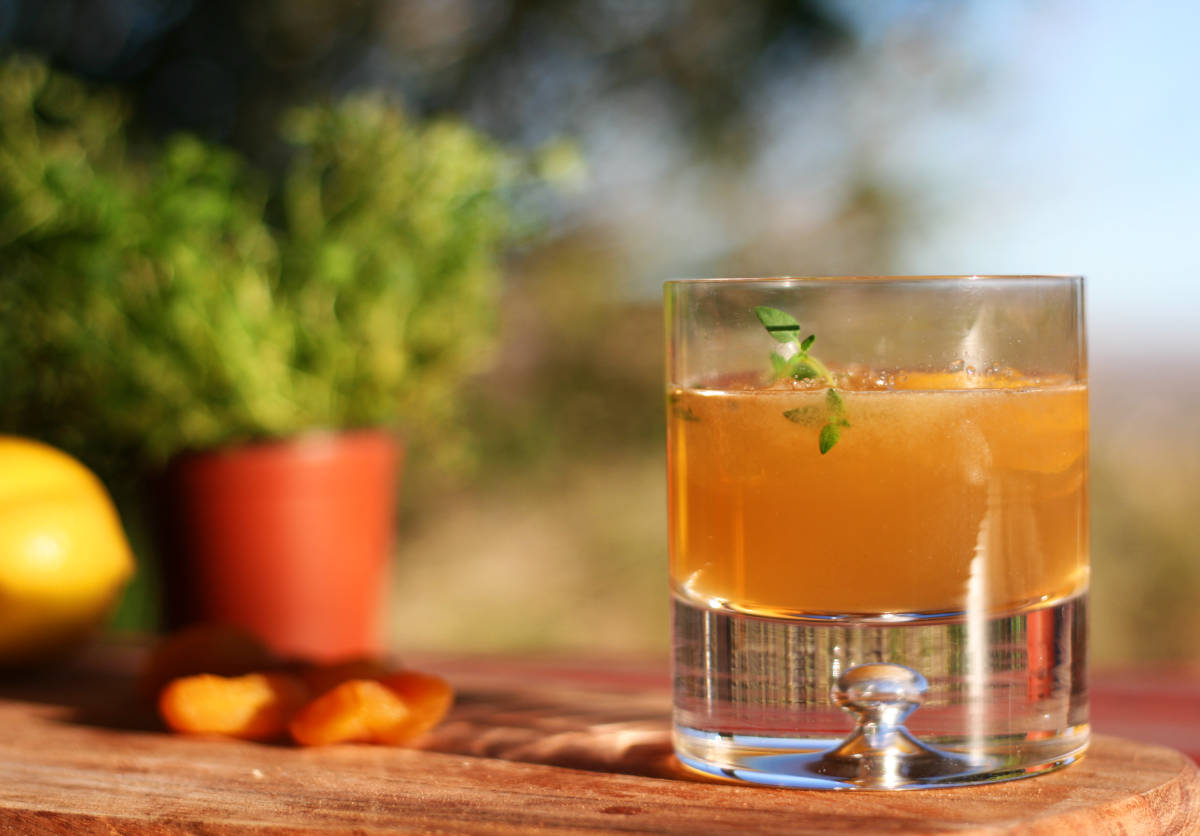 Colder weather is here; that means I can finally start enjoying whiskey cocktails, outdoors.
We took a trip out to Joshua Tree for the weekend, and i needed a drink fit for the weather and the desert. Rye and thyme fit the profile.
This is a perfect autumn cocktail that brings out the rye while blancing the sweet, the sour, the fruit and the herb.
Try it this weekend! Feedback appreciated :)
Ingredients
1 1/2 oz. rye whiskey, Bulleit
1 oz. orchard apricot liqueur, Rothman & Winter
1 oz. meyer lemon juice, freshly squeezed
1 oz. honey thyme syrup (instructions below)
1 lemon twist
1 sprig thyme, fresh
ice
Directions
In a cocktail shaker filled with ice, shake whiskey, apricot liqueur, lemon juice, and honey thyme syrup.
Strain into a old fashioned (rocks) glass with an ice cube.
Garnish with a sprig of thyme.
Enjoy!
Honey Thyme Syrup
Bring, in a 1 qt. sauce pan, 1/3 cup of water to boil.
Cut the heat.
Stir in 1/3 cup of honey. Stir until it is fully dissolved.
Add thyme. Cover and let it stand for 30m to an hour.
Strain the syrup and save.
PS: Music while you enjoy the cocktail: